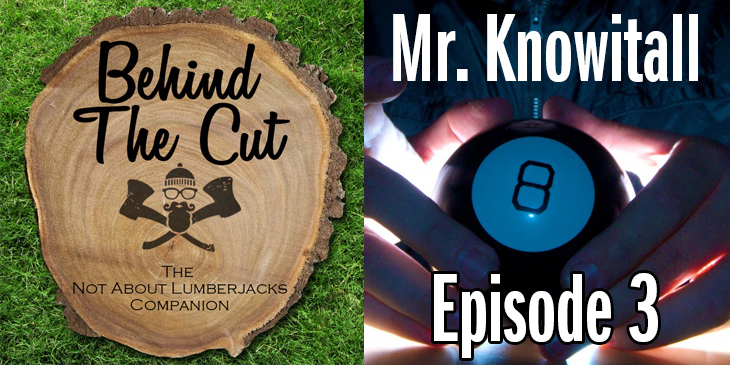 You don't think, "What does the voice of a Magic 8 Ball sound like?" until you're faced with recording a story in which the old toy is a character. I didn't think about any of the voices in "Mr. Knowitall" until I was sitting before the mic, recording. This episode of Behind the Cut is all about turning the voices heard in our heads when reading to ourselves into something physical for people to hear.
A little departure with this episode: no sneak peek of the next episode of Not About Lumberjacks. I don't want to give too much away with the next story (other than it's about an unemployed writer who lands her dream job, only to discover it comes with more than she bargained for in the form of an African grey parrot named Horus), so…you get a bonus story called "Be a Man."
"Be a Man" is probably the shortest story I've written…and definitely one of the most brutal as well.
Podcast: Play in new window | Download
Subscribe: Apple Podcasts | Android | RSS