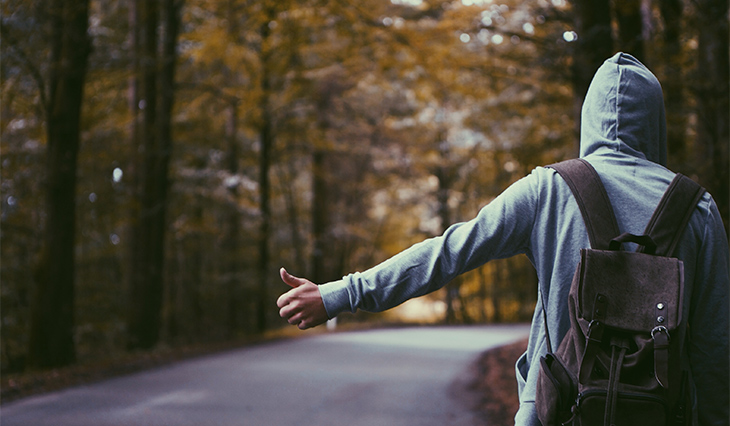 On June 7, I gave a talk to the Podcast Dallas Meetup group about podcasting fiction. I shoot for a talk a year at the group because I'm happy we have a local podcast community that can sustain monthly meetups. But I also like the group because, at times, podcasting can feel like you're standing on the side of the road with your thumb out, hoping to get someone's attention.
One of the points I made in Tuesday's talk was the importance to ask yourself what you'll do if nobody shows up…if you launch a show and only 10 people listen? I mentioned this because it's always a possibility, but also because I think it's a good way to be sure you're doing the show that's most important to you. If you'll do it no matter what, that's the show you should be doing!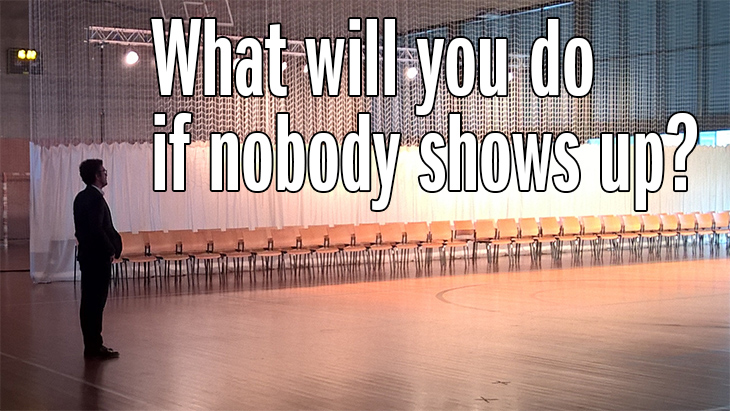 The People You Meet Along the Road
I've never hitchhiked, but I've picked up my fair share of hitchhikers (including a guy who was convinced he was The Nanotech Christ — who wanted me to drive him up near the Red River for his "final battle"). While I've not picked up a hitchhiker since meeting my wife in 1992, I'm glad I got to meet interesting people on the road.
In much the same way, I'm glad I made the decision to release my first show 6 years ago because I've met some great people along the way. One of those people is Rick Coste.
A Bit about Rick
Rick is one of the main reasons I started Not About Lumberjacks. I loved the quality of his old show, Evolution Talk, and vowed to focus on a show with solid production values. In turn, Not About Lumberjacks hit Rick in such a way that he put Evolution Talk aside and started The Behemoth. He enjoyed that so much that he has a new show called Scotch coming in July. (And he's already working on another audio mini series that he'll launch in November!)
During my talk to the Podcast Dallas group, shortly after the slide about what you would do if nobody really showed up, I shared this slide:
That's Rick's show, The Behemoth, highlighted right next to some of the biggest shows out there. (Not just in the audio fiction category — but all podcasts.) I'm happy it was highlighted because I'm happy to see a friend get attention for their efforts, but also because it made the point I mentioned in my talk: What will you do if no one shows up?
If Nobody Shows Up…
Rick and I chat frequently in email — and when he planned to set Evolution Talk aside, he asked me what I thought. I told him that I'd miss Evolution Talk, but that it seemed like he really wanted to tell stories. I mentioned that if I had a Patreon following that was paying for an existing show like his that it would be hard for me to stop that for something new. I even ran the, "What would you do if nobody showed up…" question by him.
Rick's answer:
I'll do the 20 episodes that make up The Behemoth no matter what…
That matters so much.
It's Well Worth the Trip
Putting together a fiction show is definitely a challenge. It can be time consuming (I think I put 30 hours into this episode). Once you start, you need to finish (you can't stop an ongoing story like you can a weekly show about random things). And you do all this knowing that no one may show up and listen.
It's not the logical choice of show to produce.
But you do it because it's worth it.
If you're lucky, you meet some great people along the way. As you've seen, it's also possible to slowly build toward getting some attention.
But even if none of those things happen, you've still made a complete thing.
I can think of worse things in life than that.