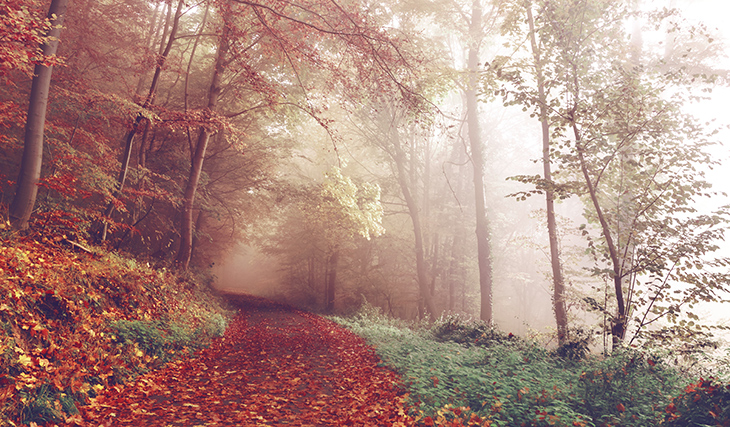 It is officially autumn, fall, whatever you call it in your part of the world. For pagan friends, it's Mabon on top of other things, so eat well tonight.
For me, it is the second wind of September. September 1 is kind of like my writing new year. And then comes the autumnal equinox, the official start of my favorite season — even though it will be in the 90s in north Texas.
I like the image above because it's what I love about autumn: it is quiet and often a bit obscured. It's a time when my mind craves [even more] silence, and deliberate slowness seems to take over — even though it's also the beginning of the more active part of the year for me. (I hate being outside in the summer…give me fall, winter, and early spring year-round!)
Obviously, I'm back to recording stories…the next one being a much happier story dealing with a bully than last year's bully story.
And now, a return to the silence of a darker morning. Much like the trail above, there's a path to finish walking with a bigger writing project and plenty more shorter trails to be walked.