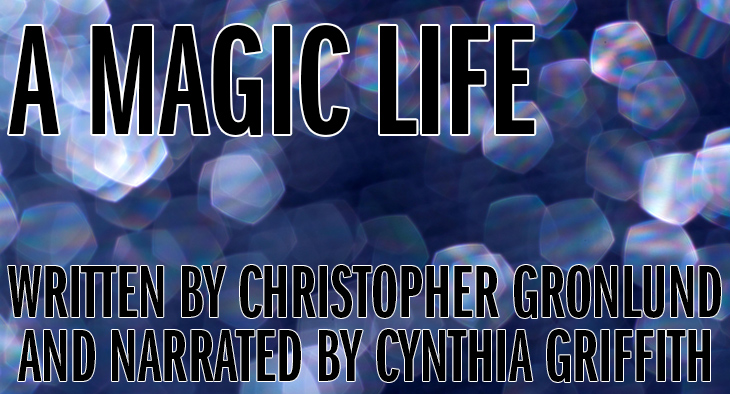 While Not About Lumberjacks exists to share my short fiction, behind the scenes I'm always working on bigger things. I'm currently working on the second draft of a novel called A Magic Life.
A Magic Life is about a girl born in the circus in the 1920s and her rise to fame as a magician in the 40s and 50s.
Cynthia Griffith, who edited Episode 4 of Not About Lumberjacks — fan-favorite "Horus" — narrated the first chapter of A Magic Life.
To give you a taste of something bigger, I thought it would be fun to share the first chapter here.
Podcast: Play in new window | Download
Subscribe: Apple Podcasts | Android | RSS