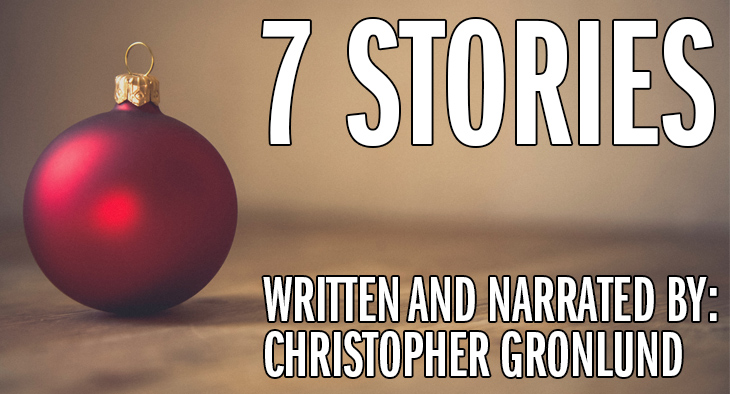 A bit of a departure this holiday season: seven stories instead of one!
(Think of it as micro-fiction stocking stuffers.)
"Not About Lumberjacks" – As it says in the name, this story is not about lumberjacks!
"Be a Man" – Sometimes kids grow up faster than they should.
"Fucking Asshole" – It's a story about a guy named Fucking Asshole.
"The Intersection" – Life in a tightly wound world…
"Vlad Stovepipe" – Yeah, it's about a vampire snowman!
"Hardcore" – Tell this guy wrestling's fake…
"Another Christmas Eve" – A story about one family's Christmas Eve tradition.
* * *
Credits:
Story and narration: Christopher Gronlund
Music: Ergo Phizmiz and Chad Crouch (aka Poddington Bear)
Podcast: Play in new window | Download
Subscribe: Apple Podcasts | Android | RSS