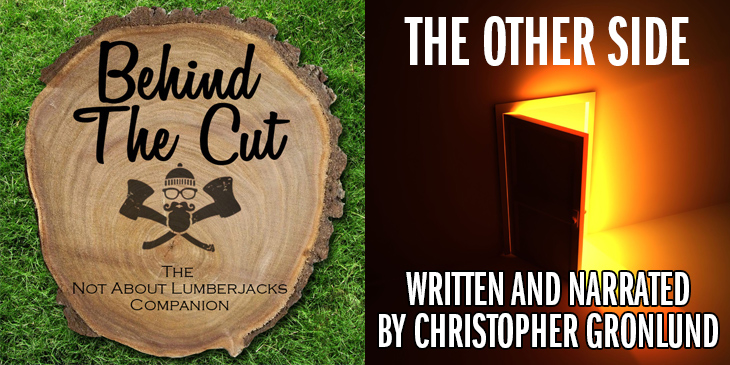 This episode of Behind the Cut ranks up there with the "Horus" episode (in which I interviewed Cynthia Griffith about narrating the story and tackling the voice of a parrot).
What makes this current story and look behind the story so special to me? I interviewed Mark Hosack, Shawn Kupfer, and Rick Coste about a strange request I made to them:
I know it's short notice, but can you read these lines of orc dialogue and then grunt and laugh like an orc for the next episode of Not About Lumberjacks?
And they did.
But I also love this episode because it wasn't until after writing and listening to "The Other Side" that I realized I had written a story about the death of childhood — while still showing that adulthood is not without its own charm.
If you only listen to this episode to hear three good friends grunt and howl, it's worth it, but I hope you like the interviews and commentary as well.
And if you missed "The Other Side," it can be heard right here.
Podcast: Play in new window | Download
Subscribe: Apple Podcasts | Android | RSS