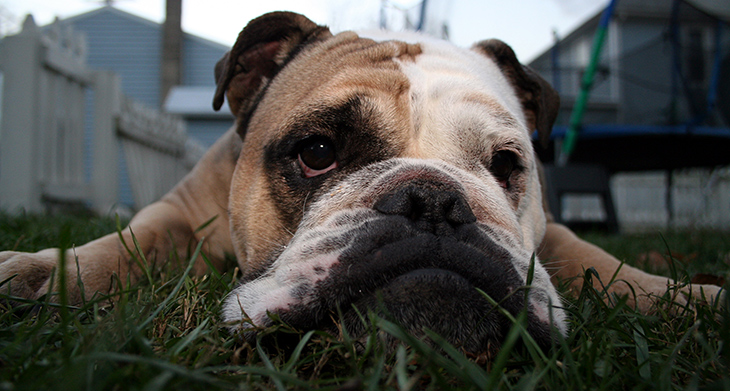 Welcome to the first episode of Not About Lumberjacks, a monthly fiction podcast by me, Christopher Gronlund. Sometimes the stories I tell contain truths, but most of the time, they're made up. Sometimes the stories are funny — other times they're serious. Occasionally, the stories are just plain odd. But you have my word about one thing: I will never — EVER — share a story about lumberjacks.
This month, it's a Thanksgiving tale about an English bulldog named Gutterball. Gutterball (and the family who loves him) must contend with the dog's bad habit of eating everything in sight.
I hope you enjoy this all-ages tale.
* * *
Credits:
Music: Ergo Phizmiz
Bulldog photo by Click
Story and narration: Christopher Gronlund
Podcast: Play in new window | Download
Subscribe: Apple Podcasts | Android | RSS